Rodzinny, kameralny hotel nad morzem
błoga cisza, czyste powietrze, daleko od cywilizacji...
Dlaczego właśnie my? Znajdujemy się w małej, malowniczej miejscowości Kąty Rybackie, zlokalizowanej pomiędzy Krynicą Morską a Stegną, co stanowi nasz największy atut – nawet w szczycie sezonu, w naszym regionie plaże nie są zatłoczone a w Kątach Rybackich panuje błogi spokój…
Na Gości czeka 57 komfortowo urządzonych pokoi, w tym 2 apartamenty i 3 pokoje studio. Wyróżniają je ciepłe kolory, duża przestrzeń użytkowa oraz indywidualnie sterowana klimatyzacja. Pokoje wyposażono w pojedyncze łóżka typu TWIN o wymiarach 90×200 z możliwością połączenia (w przypadku noclegów dla par). 
Wygodne sofy, które znajdują się w większości pokoi, po rozłożeniu, służą jako dostawka, dzięki czemu możemy w hotelu ugościć ponad 150 Gości. 
Autorskie Menu Szefa Kuchni Kornela Winiarskiego opiera się na świeżych sezonowych składnikach i zmienia się z rytmem pór roku. Lokalne tradycyjne smaki łączymy z nowoczesną sztuką kulinarną, tworząc wyjątkowe doznania smakowe.
Zależnie od obłożenia, na co dzień serwujemy śniadania i obiadokolacje w formie bufetu szwedzkiego lub skróconą kartę menu, jednak na potrzeby grup zorganizowanych przygotowaliśmy specjalne zestawy menu, aby lepiej dopasować się do potrzeb Klienta
mnóstwo przestrzeni do wykorzystania
Choć kameralny, nasz hotel posiada wiele miejsc na organizację kolacji, dostojnej uroczystości, imprezowego wieczoru lub obiadu w gronie bliskich. 
Przestronne wnętrza Restauracji Kobaltowa łączonej z salami konferencyjnymi umożliwiają organizację wyjątkowych i niezapomnianych wesel, konferencji oraz różnorodnych imprez. Każda z trzech sal konferencyjnych może być dopasowana wedle potrzeb dzięki systemowi mobilnych ścian a kręgielnia z klubem nocnym Moon Club to miejsce uwielbiane przez grupy do organizacji nieformalnych imprez. Zwieńczeniem oferty jest kawiarnia Seashell, która jest doskonałym miejscem mniejsze wydarzenia (dla ok. 30 osób).
Wszystkie sale są klimatyzowane i wyposażone w sprzęt audio-wizualny.
Miejsce spotkań biznesowych
Posiadamy 3 sale (Kormoran, Łabędź i Czapla) z pełnym dostępem do światła dziennego. Sale sąsiadują bezpośrednio z restauracją a drzwi wyjściowe prowadzą do Lobby Baru – świetnego miejsca na przerwy kawowe i miejsce spotkań w przerwach lub po konferencji. System mobilnych ścian pozwala łączyć sale w dowolną konfigurację by dopasować warunki do wymogów Klienta. Ponad to, sale można połączyć z restauracją aby wspólnie stworzyły przestrzenną powierzchnię bankietową.
LET HIM HAVE A VACATION AS WELL!
It doesn't matter if your pet is small or big, whether it is dog or cat, long or short fur - every quadruped is a friend and we will gladly welcome him in our doorstep.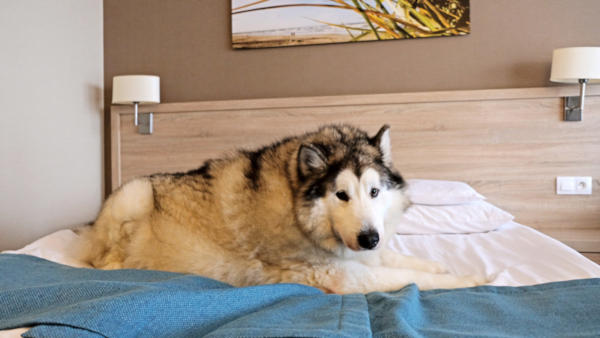 RELAXATION AND TRANQUILITY
away from pollution, away from traffic jams, here time slows down...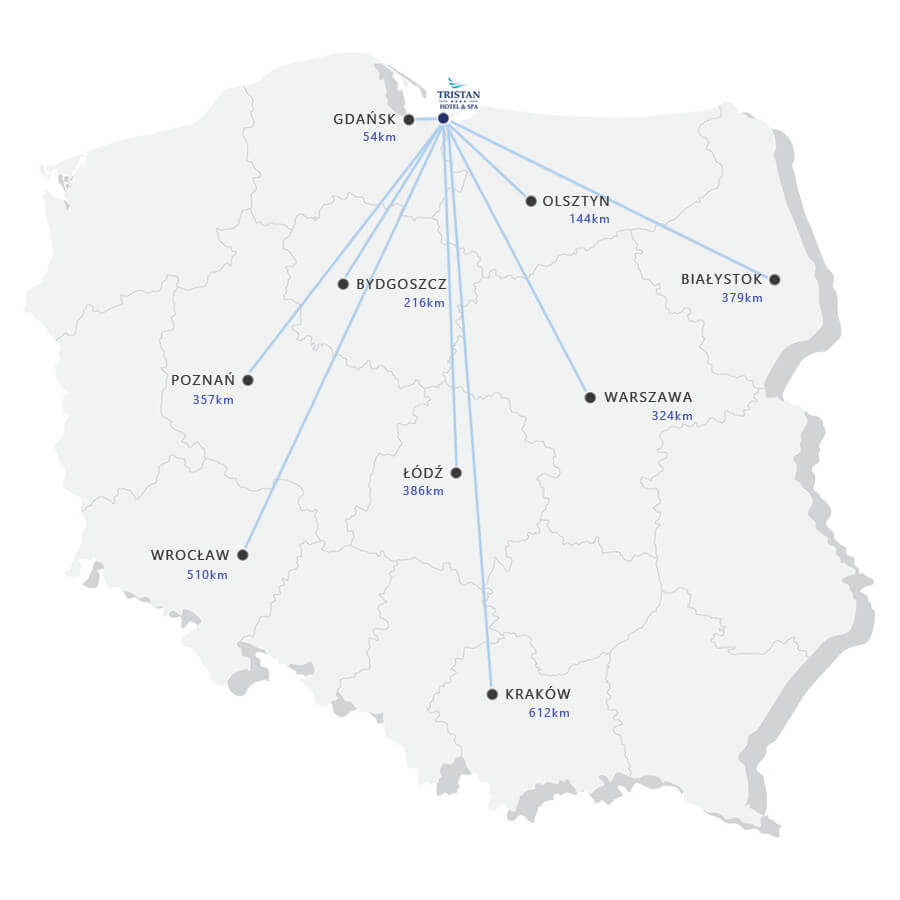 Kąty Rybackie is a small town on the Vistula Spit, which is located between Stegna and Krynica Morska towns.
Tristan Hotel & SPA is the only hotel in the 4* standard in the region and the proximity of the main road allows easy access to nearby towns such as Sztutowo, Jantar, Stegna and Krynica Morska. The village is easilly accessible from Gdańsk Airport We are also the nearest 4* hotel by the sea from Warsaw
Perfect road conditions (the renovated S7 route) allow for quick access to large cities such as Gdańsk or Elbląg and the travel time should not take more than 50 minutes. The journey itself is accompanied by beautiful forest and rural landscapes. A quick trip to explore Malbork is not a problem as it takes about 45 minutes.